November News

Academic Night is Monday, November 21st from 5pm-6pm. Come join us for pizza at 5pm and then enjoy walking the hallways to see student work that is displayed.Kindergartners will have centers in their classrooms. Second graders will race cars in the gym.
The Soddy Elementary Book Fair will continue to be open from 8:30am - 5:00pm each school day this week. It will also be open extended hours for Family Events on Tuesday, November 15th, and Thursday, November 17th from 3:30pm - 6:30pm both days. The Book Fair will be open for our Academic night, Monday November 21, until 6:30. People who shop can also register for a drawing for $25.00 gift certificates for the Book Fair.
---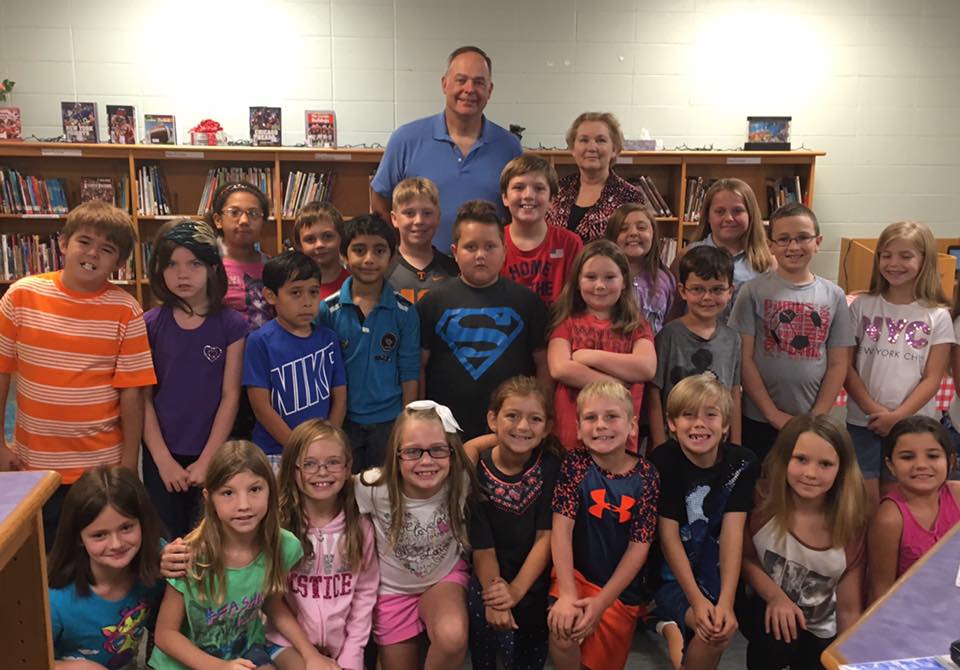 Mr. Jeff Bond came to visit on Monday. He was able to talk to students about reading. They even had a discussion about past presidents. He left us with a generous donation to purchase books that get students excited about reading. Thank you to the Bond Foundation!!
Don't forget Box Tops and Campbell Soup Labels