Check out the 2016-2017 Soddy Lakers Basketball Teams under the Sports section. Congrats!
Or Click Here for a link to the page.
Trick or Read is on October 28th. Teachers and students can dress up as their favorite book character. Information will be sent home this week. The PTA is asking everyone to send in a bag of candy for this event. Please write Trick or Read on the bag.
The Fall Festival is on November 12th from 10am - 3pm. Please send in your items for your classroom basket. These items are due by November 4th. If you are able to help with your classroom game please let your teacher or homeroom mom know. If you have any questions call the school and ask for the PTA.
---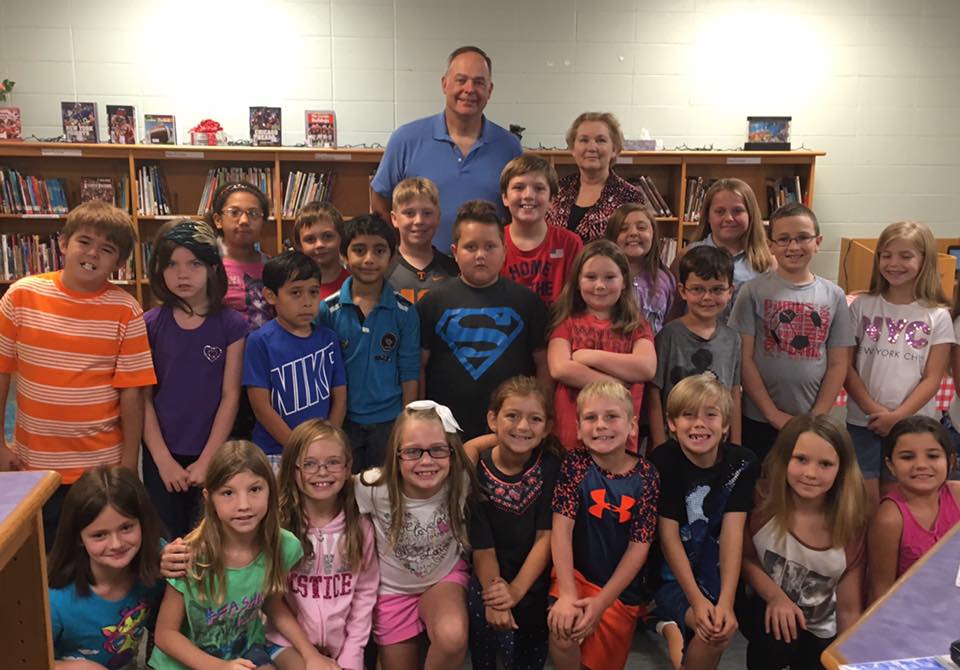 Mr. Jeff Bond came to visit on Monday. He was able to talk to students about reading. They even had a discussion about past presidents. He left us with a generous donation to purchase books that get students excited about reading. Thank you to the Bond Foundation!!
Don't forget Box Tops and Campbell Soup Labels